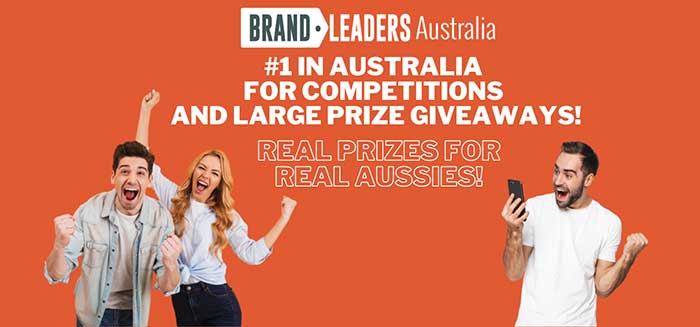 Win prizes at BrandLeaders 100% Free to join! Bills got you down? Winning $750 cash may make you feel better!
Category:
Online Free Entry
Entry Type:
Email Sign Up
Prize Type:
Cash–Vouchers
Ends:
12 08 24 @ 11:59 pm
TO ENTER: Submit your details in the form.
BRIEF TERMS & CONDITIONS: Entry is open to residents of Australia who are aged 18 years and over. The promotion commences at 12:01am (AEST) on 12/08/2023 and closes at 11:59pm (AEST) on 12/08/2024. Total prize value for each quarterly draw is $750. Quarterly Prize Draws will take place on the following Dates: Draw 1 – 10th of November 2023:
Prize Value: $750. Draw 2 – February 9th, 2024: Prize Value: $750. Draw 3 – May 10th, 2024: Prize Value: $750. Draw 4 – August 9th, 2024: Prize Value: $750. Grand Prize of $2,500 drawn on August 12th. Total Prize Pool is $5,500. The winner will be notified by phone and in writing (email) within 2 working days of the draw date and their name and locality will be published on www.brandleaders.com.au/competitions 2 days after the draw date for a minimum of 28 days.
Other Related Competitions
Must be logged in to review or comment below.
{{ reviewsTotal }}
{{ options.labels.singularReviewCountLabel }}
{{ reviewsTotal }}
{{ options.labels.pluralReviewCountLabel }}