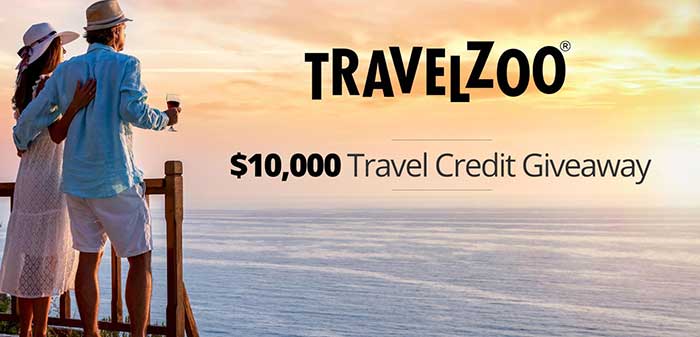 Win $10,000 in travel credits!
We're giving away up to AUD $10,000 in travel credits for one amazing holiday. The winner will have 6 months to book one holiday deal advertised on our website.
Category:
Online Free Entry
Entry Type:
Email Sign Up
Prize Type:
Holiday–Cruises
TO ENTER: Sign up to become a Travelzoo member (it's free), complete the entry form.
BRIEF TERMS & CONDITIONS: Entry is open to Australian citizens, or permanent legal residents of Australia, residing in Australia, and who are 18 years of age or older, and meet the other eligibility requirements in the Ts&Cs (excluding residents of South Australia, Australian Capital Territory and Northern Territory). Enter the competition by completing the online entry form (including signing up for free as a Travelzoo member to receive our best travel deals regularly emailed to you) between 6am AEST on 1 August 2023 and 5pm AEST on 31 January 2024, and stay subscribed to go into the draw for a chance to win up to AUD$10,000 in travel credits to redeem on one holiday deal advertised on our website within the 6 month period which commences on the date of the winner being notified. There will be only one winner, who must book their holiday, for up to a maximum of two individuals travelling together, within the required 6 month period, but their departure date can be after that date. The game of chance comp will be drawn electronically on 10 February 2024 at 10am AEST from our office. The drawn winner will be notified by 5pm on the draw date by email and by phone (if a phone number has been provided), and will have until 5pm AEST on 10 March 2024 to contact us as required in the Ts&Cs to claim their prize.
Other Related Competitions
Must be logged in to review or comment below.
{{ reviewsTotal }}
{{ options.labels.singularReviewCountLabel }}
{{ reviewsTotal }}
{{ options.labels.pluralReviewCountLabel }}